One of the ultimate terrors of being an equestrian is the risk of sudden and unpredictable colic. The stories are all too common of riders who horses who lose in the blink of an eye due to an unforeseen circumstance that were beyond their control. It's a fear many riders try to ignore and hope for the best; after all, it's a risk and variable that comes alongside horse ownership. What if there was a new technology that could help eradicate the risk of sudden onset colic? What if, you were able to know if your horse began showing distress in an instant, right from your phone? That was the question of the people behind the Night Watch Smart Halter.
Night Watch Smart Halter
The Night Watch Smart Halter is the first biotechnology device to learn and record your horses' vital signs and behaviors. At any indication of distress, you will receive immediate communication via text, voice, and email alerting you of your horse's changes. The idea came along when Night Watch CEO Jeffrey Schab experienced a personal tragedy when a previous horse passed from a very rare form of colic called Epiploic Foramen Entrapment (EFP).
"When one of my horses ended up dying from this rare form of colic, I immersed myself into everything I could learn on equine colic. Equestrians know that colic is a well-defined symptom, not necessarily a clear-cut disease, and can strike without warning. We do everything to protect our horses except when we leave them at night and that's when the idea of Night Watch was born," Schab said.
Devising a Solution After Tragedy
After 6 years of diligent research, development and prototype testing, Night Watch has officially been on the market for purchase for the last three months. Getting to the place of having a tangible product that was ready for the market was groundbreaking because there hasn't been technology like this yet in the equine community. Schab said as they were readying the product, they were also prepping the equine community.
"In 2015 is when we made our first public announcement, we started attending national shows to help meet the top movers and shakers in the industry. This is where we met some of our best influencers as well as having the chance to connect with top Olympians. Our company is made fully of horse people who understand what is at stake every day with our animals. When we talk to people at shows, people well up in tears and talk about how this product is going to change the world," Schab said.


Each year over 720,000 horses will experience a case of colic. Approximately 50,000 of those horses will die. Breaking down the math, that leads to an average of 150 horses a day.
"One of the biggest concerns about colic is that we don't know if most of these cases begin at night, or if early intervention could have made a difference," Schab said.
Getting the Word Out
In building the branding for the business for Night Watch, Schab and Director of Marketing Jessica Summerford had some vital tactics for in making their message known and producing a product that customers could immediately relate to and understand.
"The first thing we learned was that in order to be successful, you have to be able to solve the problem. If you can't pump the brakes and find what the problem is your product will fail. We were the first smart halter on the market and opened the dialog that asks what we face each day in the equestrian community. Europe tried to come to market with a product where they were trying to solve all the problems that might affect a horse instead of solving one major issue," Schab said.
Web Presence
The Night Watch website was also an essential piece of promoting the new technology that was coming down the pipeline. With the in-house team controlling the site and branding, they were able to to create a precise strategy to present the Night Watch halter.
"Our website has been available since 2015. Since then we have done new upgrades. We believe that the average consumer is buying most of their products online, and as horse people ourselves, we know trust is such a huge factor in the horse industry," Summerford said.
Smart Tech for Horse Owners
While the majority of the horse industry is slow to change, most horse owners can attest to the dependency they have on their smartphone for daily needs. Night Watch allows an owner to use smarter technology without complicating their lives.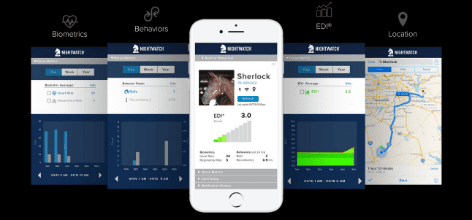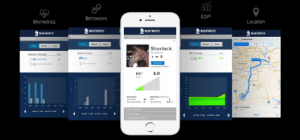 "A lot of people don't know that Night Watch works even if you never open the app. It actually removes work from taking care of your horses as well as adding peace of mind. No matter what, if your horse is in distress you will be notified. We have a really strong brand because people love beautiful photos of horses. We have a strong emotional appeal, especially because colic is an issue close to many owners. Initially, when we were raising awareness about the product, we shared a lot of things about the crazy things we do for horses. Since we have launched, it's not as much of a feel-good agenda, it's why you need this product." Summerford said.
Distribution: Straight to the Horse Owner without a Middle-Man
Schab also mentioned that Night Watch is intentionally going the harder route of being available directly to the consumer, with absolutely no middle man involved. The goal is to have every horse person the ability to purchase the new smart technology at an attainable price.
"Our vision is to leverage data science with empirical evidence to disrupt the equine industry. How do we bring new techniques to the animal health space? There are plenty of old wives tales that tend to run our businesses instead of letting the data speak for itself. If our business ever becomes something that's about a cash item, that is when we will lose the ethos of our company. Every decision we make is on behalf of the horse," Schab said.
Night Watch halters are available online at SmartHalter.com. As a horse owner, it's not if you will face colic, it's when you will face colic. Night Watch as a company plans to become the next version of preventative health care for equine partners.
If you have questions about marketing your equine equine product, reach out to us today at Top Line Media Team!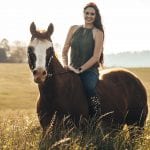 Ashley Culpepper graduated with a degree in Print Journalism and Two Minors in Ad / PR from Liberty University in 2013. Since then she has actively been using her media skills in a variety of realms including the horse world. Ashley is a major equestrian enthusiast with over 18 years of riding and training under her belt. When she isn't working, Ashley loves to be at the barn with her AQHA gelding Bandit who she fox hunts and shows.