EQUESTRIAN CASE STUDIES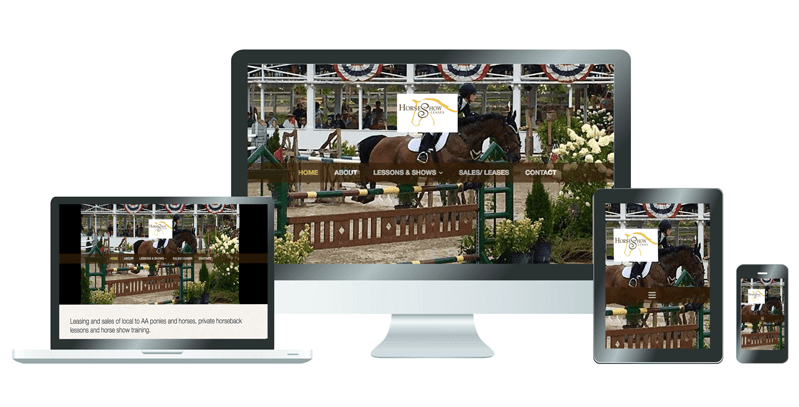 THE CHALLENGE:
Horse Show Leases was looking for an equestrian marketing company to oversee their website and marketing materials. They wanted to be hands-off with the advertising, and were interested in a company that understood the equine business. They needed an updated website, a way to accept payments online, and social media management.
THE SOLUTION:
We created a responsive, mobile-friendly equestrian website with a code that was both updated and visually appealing. The images allow Horse Show Leases to showcase their horses that are for lease or for sale. We built a payment gateway so they were able to accept payments online for camps and lessons. Using their brand, we organized and oversaw their online marketing with a monthly newsletter using Constant Contact; we also utilized social media platforms such as Facebook, and YouTube. Their marketing was also expanded to other site indexes such as Google, Bing, and Yelp. Furthermore, we oversaw website maintenance. Top Line Media Team has a long history with the equine industry. We understand the language and know which images will showcase the horses at their best. That experience, combined with the know-how of digital marketing, has helped increase their outreach and gained a strong email database.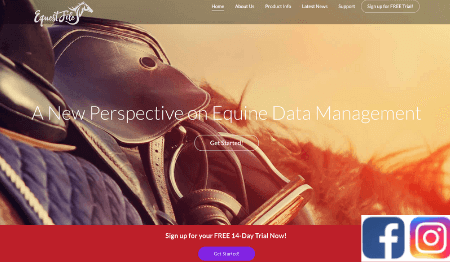 THE CHALLENGE:
Founded in 2016, it is the mission of EquestFile to bring equine data management up to the technological standards and advances of today and grow with their growth. Equestfile wanted to increase engagement and sales through their social media profiles.
THE SOLUTION:
From August 2018 to April 2019,  Top Line Media Team worked on a strategic social media campaign to increase sales for EquestFiles.  We were successful, tripling the rate of conversions (sales) for the client with our work on their Facebook page and Instagram account, with the use of Google Analytics. The digital marketing team created a strategic Facebook advertising campaign to drive traffic directly to the website. Audience research was conducted and ads were segmented out into various equine-related audiences for best results.
Audience Growth:
Facebook: 178%
Instagram: 24.3%
Engagement:
Facebook: 2,073 Clicks, 1,831 Post Likes
Instagram; 2,702 Likes, 115 Comments
Impressions:
Facebook: 131k
Instagram: 21k
Stand Out From the Rest
Top Line Media Team is a full-service website development & digital marketing company that provides our clients with the latest tech features and creative ideas for implementation. We can provide you with either simple templates to build your ideas on, or develop a custom website personalized to fit your needs.
Whatever your requirements are, we strive to develop around YOU and your wishes. Bringing our inherent understanding of best web practices, we advise you on the best route to follow.
---
---