Lately, photo rights at horse shows have been a hot topic of discussion. For any small business owner, understanding laws regarding ownership and rights regarding services, ideas, images, trademarks and copyright can be really confusing.  And in the internet age, when social media and digital marketing is so key to branding and promotion, these issues truly affect all of us. What do you do if someone posts a photo you took as their own? What photos are you allowed to use for your own account and promotions? 
Andrea Sager is an Intellectual Property Attorney whose practice is set up specifically for small business owners.  She took the time to speak with us at Top Line Media Team and address how photo rights work.
At events like horse shows, can your photo legally be taken and used by the horse show itself?
Andrea explained that most large sporting events, like horse shows, have verbiage in their terms and conditions that give them the rights to photos of anyone that they take on the grounds.  By signing up to compete, you agree to those terms for yourself and those affiliated with you. So, horse shows can then use your image for promotion of the show, and it's perfectly legal.
Also, as spectators or exhibitors at a public event, you have no expectation of privacy (as you would in your home), and so you have to assume that it's possible your photograph will be taken and your image used.  In the case of personal, educational, or media purposes, this is generally legal. Even if you use a copyrighted image taken by someone else, it falls under the Fair Use Doctrine under these circumstances. 
However, if your image is used for commercial purposes, this is where we start to have more issues.  "Commercial purposes" means anything connected to making money in any way- so that would mean the promotion of a brand, a blog, in an e-learning course, in connection with a product, or any other time a photo is used by any business, large or small. 
What about photo creds? Can you just tag the photographer?
"Giving credit for the photo is irrelevant," says Andrea.  You actually have to get their permission, or license, for the photo. Otherwise, you could be liable for infringement. "Giving credit doesn't release you from copyright infringement."
What can happen if you use someone else's photo?
"Generally, people will just ask for a retroactive license fee," Andrea explained. Photographers could also ask for damages; however, "Damages from copyright infringement are hard to quantify because it can be difficult to determine the actual dollar amount that was collected as a direct result of the use of the photo." 
What can you do if your photo is used by someone else?
"When we find a photo or image of one of our clients that has been used without permission, we immediately issue a DMCA Takedown order to get the photo removed from their site." Andrea's team can get the photo removed very quickly using this order, because they don't even have to speak to the person that posted it.  They can go directly through the host, and through proving ownership of the image, get the photo taken down immediately. 
What is generally the best practice to adopt for using photos?
"Take your own photos or get permission from the photographer.  You must have explicit permission to use any photo that you didn't take. This is the best way to ensure that you don't commit copyright infringement."
Sager is an expert on these subjects, as she is a self-proclaimed serial entrepreneur. After working for a large firm that represented huge corporations, she decided to start her own web-based firm so that she could work with her favorite type of client, small business owners.
Small Business Solutions
Sager practices exclusively federal law, so she can work with clients all over the US. She's created plans which are perfect for the small business owner, because she can help them on their schedule through phone, email, and video calls. She created custom plans which allow business owners to operate with a fee schedule that works for them.  One of these is a flat monthly fee, which is a great solution and somewhat of an insurance policy against disaster. "Most small businesses don't have the ability to budget for major problems- so this allows them to have legal help built into their budget. It's also an efficient way to run my business." Further, it takes away the worry of the traditional legal hourly model, which can be terribly worrisome for small business owners.
Lead with Value 
Andrea's business model has seen a great deal of success, and her team is growing.  She is very active on her website and Instagram, and offers a lot of information and free resources, even if you aren't a client of hers. As an IP Attorney, isn't she worried about giving away so much valuable information? "A lot of people don't realize the benefit of leading with value- providing free opt-ins and information. I've seen tremendous pay-off in doing so because it gives potential clients a chance to experience how I can help them and realize the worth for their business."
Reach out to Andrea to learn more about her services or access her free resources through Instagram, Facebook, and her website, AndreaSager.com.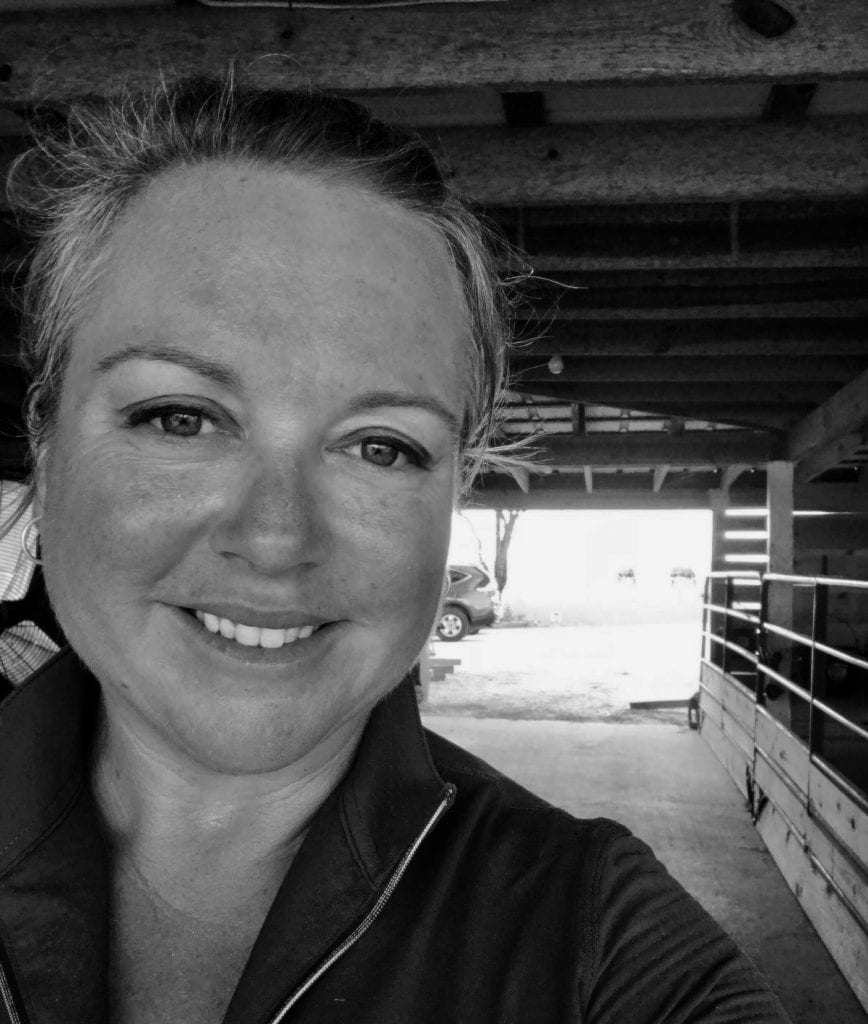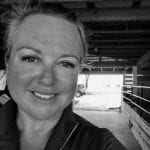 Jenn Crow has been a lifelong barn rat, and a hunter/jumper professional for 20 years with a passion for teaching and operations, from lesson programs to IEA Teams, to shows such as WEF, Harrisburg, and Washington.