Often, we get so excited to create a well thought out Facebook advertising campaign, only to leave the possible consumer hanging once they get to the end of the tunnel (or in this case, we'll say lead funnel). It's very important to have that final step that will turn your lead into a customer, and using email marketing in conjunction with Facebook advertising is a surefire way to seal the deal. Here, we will lay out the best marketing techniques for your equine business.
1. Facebook Ads in the Lead Funnel
Let's talk through this lead funnel briefly. You're scrolling through your Facebook feed and this image that really catches your eye pops up with a link to a horse-related online store that you haven't heard of yet. Of course, you click on it (I may just be speaking for myself but I always click on cool photos with horses, especially if it's showing something that I can buy). The Facebook ad will most likely take you to the company website… where you're just left hanging. Where is the product in the photo? Many of us don't want to spend the time scrolling, so we just click off of the website and then quickly forget the product.
2. Email Marketing
Enter email marketing. In an ideal situation, as soon as the potential customers clicked over to the company website from the Facebook ad, a fun little pop up would have appeared offering an enticing 20% off the purchase in exchange for an email address. Easy enough, right? Most potential customers willingly provide their email address for that discount. Then, even if they decide they don't have enough time to scroll through the site to find the product that was pictured and click off, the lead is not dead.
Whether it be 20 minutes later or a full day later, an email 'magically' appears in the potential customer's inbox reminding them that they have a 20% off coupon and that the product they loved so much is nearly sold out! The magic happens behind the scenes. The business has smartly set up their lead capture to drop email address directly into MailChimp (or any other email service).  Then, the coupon reminder email is automatically sent out at the prescribed time. This reminds the potential customer that they really, really needed that horsie item and now is the time to buy before it's sold out!
Follow Up
If the potential customer still doesn't take the hint, a second email can be triggered. Let's say your potential customer opens the email, and clicks back over to the website and adds the item to their shopping cart, but doesn't check out. The lead funnel then will send another automatic email out to this person saying something along the lines of 'you forgot something in your cart! Be sure to snag it before it disappears!'. Usually, when I get those emails – sometimes they include a code for an extra discount – I act on them and complete the purchase.
3. Analytics
It's all about keeping the product fresh in the consumer's mind, and reminding them how much they wanted the advertised product. It's also important to keep track of your analytics, to see how many people visit your website and then click off without going to another page (also known as bounce rate). This piece of key information tells us why potential customers may not be making a purchase – is your pricing inaccurate? Photos not portraying the products well? User experience too complicated? – and will let us know what we can do to help resolve any issues. Understanding the data behind your techniques for marketing your equine business will make them tools you can more accurately wield.
Are you ready to create your first lead funnel? The pros at Top Line Media Team can help you tailor a campaign for your equine business! Visit us online at www.toplinemediateam.com for more information and to receive a quote for your next marketing project.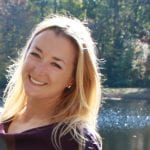 Daina Behe holds a Master of Science degree in Integrated Marketing Communications from West Virginia University as well as a certificate in User Experience Design, and is well versed in many areas of digital marketing and design. Having been involved in the horse industry for years, she specializes in equine marketing as it brings her passions together. While not working behind a computer, you can find her training her Moriesian horse in the Western Dressage discipline, or teaching riding lessons to young equestrians.