If you have either a) a horse with sensitive skin b) a horse with a struggling coat c) personal sensitivity to chemicals or just don't like them, you probably want a natural fly spray.  The problem for most of us is finding a spray that actually works year after year. I find a lot of them work at first, but don't continue to do so. Or, if they do work, they are not great for your horses' coat.  Recently, I decided to take a chance on a new product and tried EnviroEquine Fly Spray Plus.
EnviroEquine Fly Spray Plus
This is the second year that I've used EnviroEquine.  It's an Austin, TX company that was co-founded by a veterinarian, and is very transparent about how they make their fly spray.  I found it interesting that their fly spray is made to specifically be beneficial to the horses' coat. Their Fly Spray Plus actually contains a skin conditioner and coat polish.  It has no silicone, no pyrethrins, and no permethrins.  I've known these chemicals to cause problems with some of my horses (even creating scurf or burns in certain circumstances) so this was important to me.
We had wicked bugs in Texas (as you might imagine). Plus we've had two wet years, so the flies are insane. If we don't have a good fly product, horses will be wildly uncomfortable, and so are the people. So to work for us, a fly spray has to a) keep very persistent flies away b) work for hours so we aren't reapplying constantly c) not do harm to the horses.  EnviroEquine Fly Spray Plus is sold online in a 32-ounce bottle for $34.95, $79.95 for a gallon, or 2.5 gallons for 145.00. It's not a cheap product for sure. So for this to be worth buying for me, it had to pass all three tests. 
Fly Spray Efficacy
First question: did EviroEquine Fly Spray Plus actually keep the flies away?  Yes, it did. It actually made a huge difference. I was impressed, especially for a natural fly spray.  To be totally clear, compared to the yellow bottle of the super-intense chemical fly spray, it was slightly less effective. However, it worked better than anything else I've tried.  And I'm not willing to deal with the chemicals if I can have an effective natural product. Further, it worked for long periods, hours at a time. That was an important factor because I need to know I'm not going to run out right away. 
However, the true test to me was: would the fly spray work the second year?  And yes, results were consistent! I have to stress here that we have incredible bugs in our location, and if allowed, they will be in your face and in your horse's face at ALL times. I've never experienced anything quite like it.  And this fly spray relieved that two years in a row, so that was huge.
Coat Condition
I have at least two newer horses in the barn that are extremely sensitive to any chemicals or additives on their coat. Both will have their coats dry out, get scurfy, and/or lose hair.  However, this was actually a great product for them, as well as the other horses.
It smelled great

All coats were in incredible condition all season

It was far superior to any silicon-based shine products I've used.
As much as I hate flies, this actually may have been the best part to me. 
Other EnviroEquine Products
When we ordered the Fly Spray Plus, we noticed that EnviroEquine has a number of other products. We decided to try the Cocoa Tea Salve, the ShineSpray, and the ElectroBalance electrolytes. I was really impressed with the entire line of products.
We use electrolytes every day, but the ElectroBalance seemed to pack an extra punch.  We ended up using them specifically when a horse had a problem or was in dire need. They seemed to really stimulate drinking and help balance things out. The ShineSpray was awesome- but it's a similar product to the FlySpray Plus so I wasn't surprised by that. Finally, the CocoaTea Salve kept scratches and crud away year-round. 
Recommendation
Just to be clear, this is an unsolicited post, and my true experience and opinion. I'm really pleased to say yes, this is an effective product. If you are looking for a natural product that is also effective, I can whole-heartedly recommend this. Although the price point is much higher than the more chemical-based products, it's well worth it to me to prioritize the horse's health. Plus, they ended the summer looking amazing! You can find EnviroEquine Fly Spray Plus and a host of other products (also for dogs) online at EnviroEquine.com.   
Do you have another product you'd like to tell us about?  Let us know in the comments or contact us at Top Line Media Team!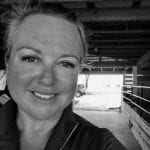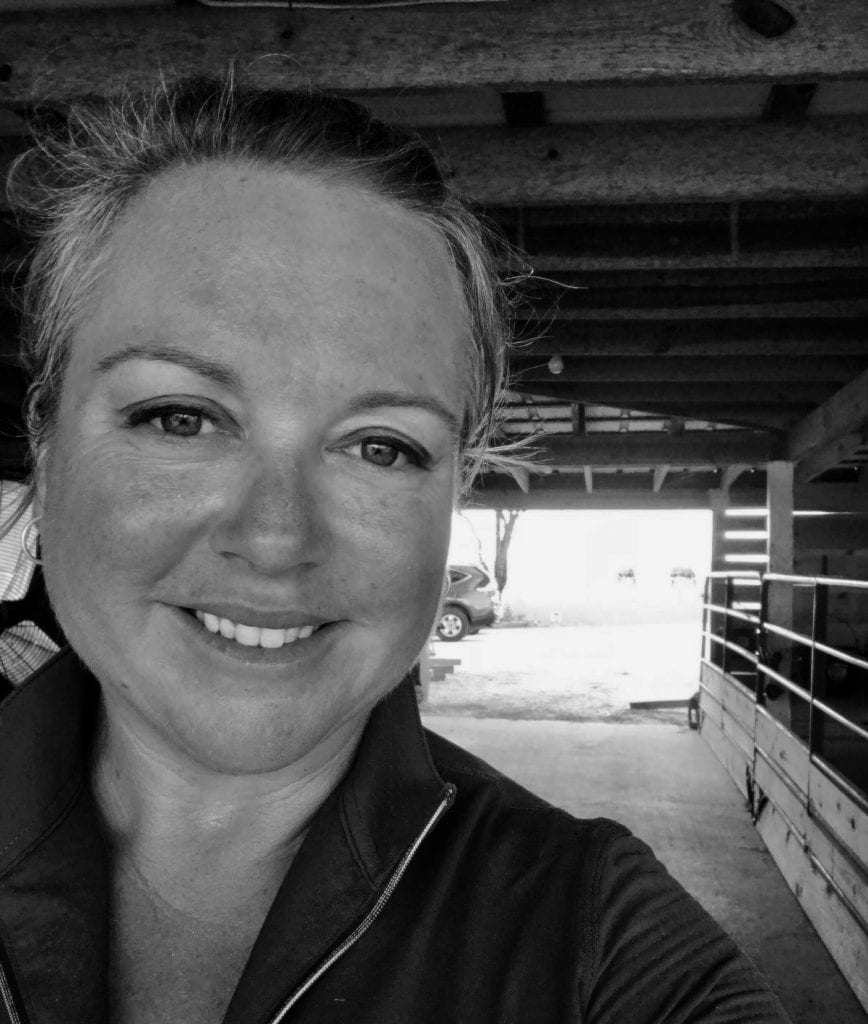 Jenn Crow has been a lifelong barn rat, and a hunter/jumper professional for 20 years with a passion for teaching and operations, from lesson programs to IEA Teams, to shows such as WEF, Harrisburg, and Washington.