What the heck is the Nation's Cup? Everyone oohs and aahs over the top levels of their favorite sport, but many of us don't know what is really going on. As a result, we did some digging to come up with an explanation for one of the most prestigious competitions in the world!
The FEI (Federation Equestre Internationale) is the governing body of all equestrian sports worldwide. The FEI put together a series of events that showcase the top equestrian partnerships in Eventing, Show Jumping, and Dressage. The Eventing series consists of nine CICO*** events to create a series. These nine events are held in nine different countries; specifically, eight are in Europe and one is here in the United States. Qualified pairs can compete individually as well as on a team. Scores are kept throughout the series, and a winning country is announced at the conclusion. The seven best scores out of nine are used to determine the winning team. Each team consists of 3-4 riders/horses and three of the scores are considered.
Phew! Now that we have that covered, Erinn Berge and I had the opportunity to attend the leg, which is held in The Plains, VA! This was the third consecutive year that the Great Meadow Foundation has hosted this prestigious event. Great Meadow has been a venue for many equestrian sports, the most famous being The Virginia Gold Cup. CDCTA used to host their horse trials there several years ago. And, at the risk of dating myself, I got to compete there, too! It was one of my favorite venues.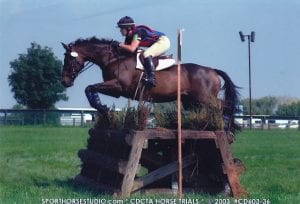 Over the past few years, The Great Meadow Foundation has put a tremendous amount of work into the facilities to make it a world-class venue. The track is immaculate, the footing is perfect, and the landscape is breathtaking. This year, the U.S. leg of the series is sponsored by Brook Ledge Horse Transport Inc.. For the attendee, there was much more to do than simply watch some top-notch riding. There were yummy food vendors, shopping, bands, and even libations to quench your thirst. Some of our favorite vendors included Horse Hippie for awesome clothes, BarnWiz for finding the perfect trainer and barn, Jenuinely Jeni had spectacular jewelry, and we even caught up with my pal Whitney Blanchard with LM Boots!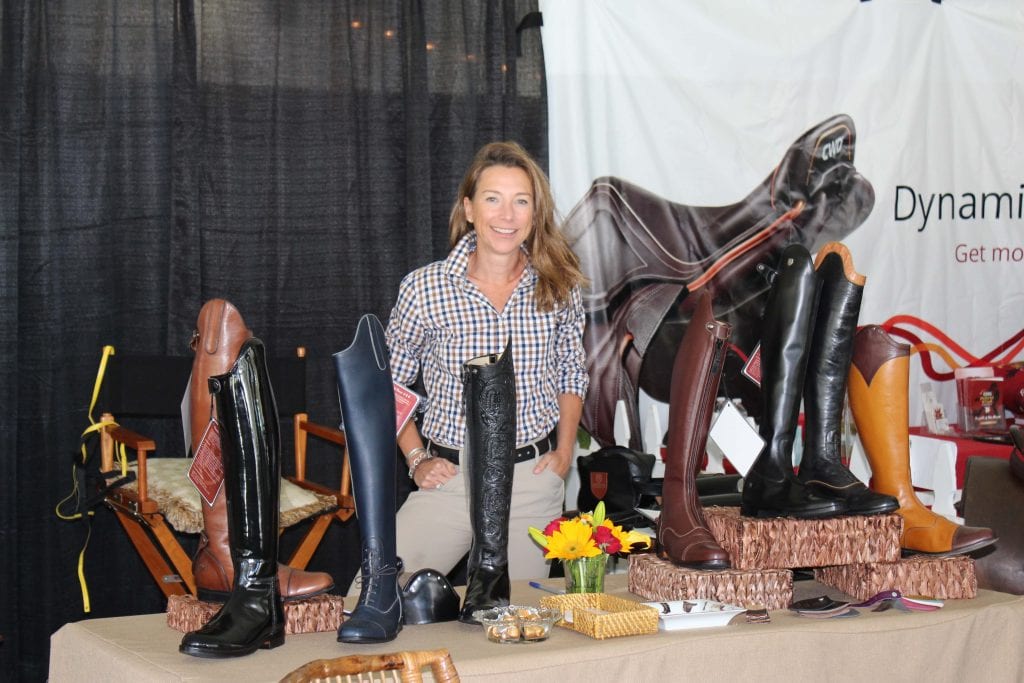 Erinn embraced her hidden photography skills and captured some wonderful moments. Meanwhile, Foxy (the Top Line Media Team mascot) and I were having a blast tagging people on Instagram. Getting out and about to tell people about Top Line Media Team has been a ton of fun and we can't wait to see what the future holds!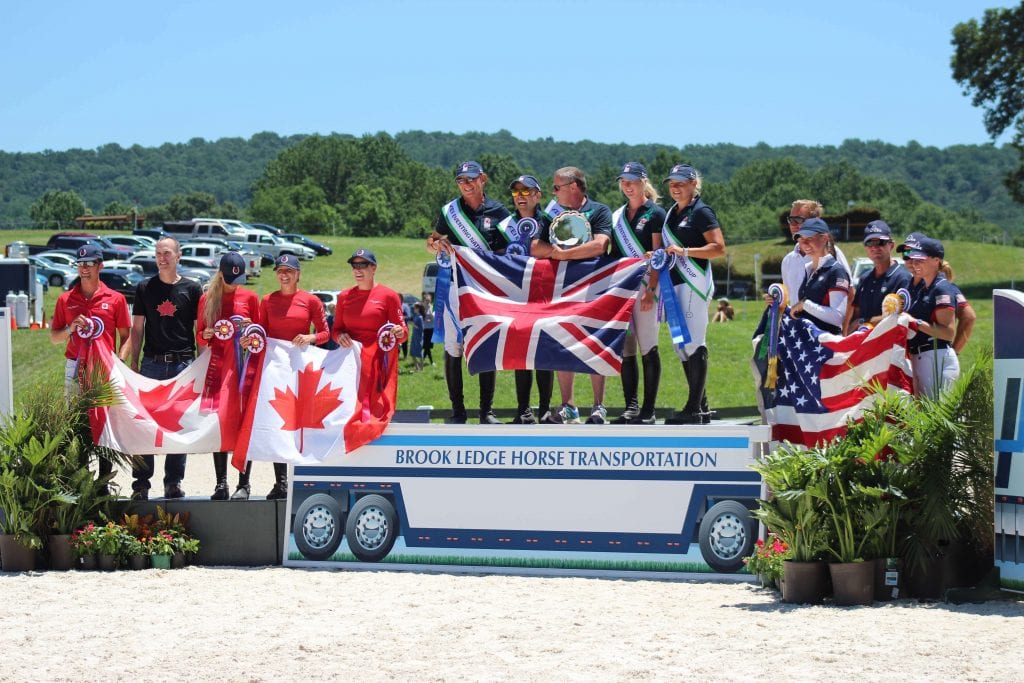 Congratulations to the British team for clenching the team win! Additionally, Virginia-based rider Will Coleman and 'Off the Record' won the individual competition out of a big competitive world class field!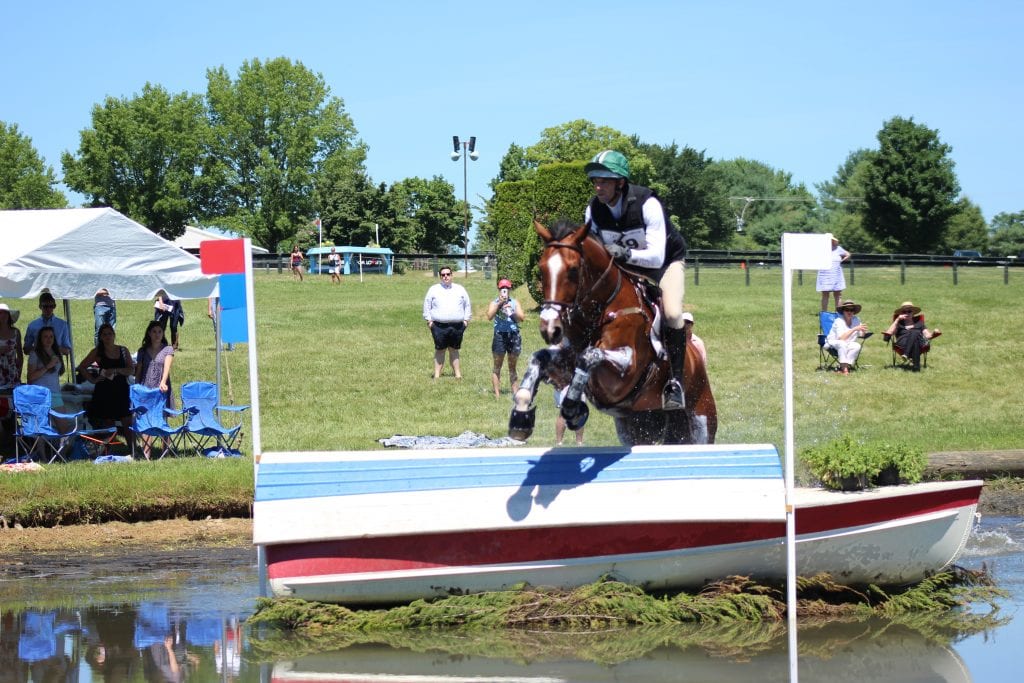 Don't forget to contact Top Line Media Team to help you with all of your online needs, from custom websites, marketing, social media management, and so much more for the equestrian industry.
---
Lorraine Klepacz is the Business Developer and a blogger for Top Line Media Team. She is a USDF Bronze Medal recipient, USDF L Graduate, and OHSA judge who has studied under Jimmy Wofford, Mike Mendel, Stephen Bradley, Peter Foley, Joe Fargis, Bianca Birktold, Kathy Whitehouse, Pati Pierucci and many other professionals and Olympic equestrians. Early in her riding career she was on the hunter jumper circuits, loved the jumper ring, but most notably excelled in Eventing up to the Intermediate level. Most recently you can find her in the dressage ring or out foxhunting. In addition to her work with TLMT, Lorraine is a trainer who teaches practical and safe horsemanship to her clients and their horses.