Wonder what the difference is between all the potential audience types on Facebook? You can create custom audiences, lookalike audiences, used saved audiences and more. What will give you the best ROI? Let's discover how to create audiences and when it's appropriate to use certain audiences depending on what you're advertising.
According to socialmediaexaminer.com, "custom audiences let you target people who are already familiar with your business such as people who are on your customer list, have visited your website, or have engaged with your content." Custom audiences are fantastic if you're already somewhat established and have an online presence. For example, if you currently have an email list and utilize a service such as Constant Contact, you can take that email list and create an audience in Facebook based on the interests of those on the list.
Meanwhile, lookalike audiences are considered to be a "cold audience", as the market has not yet engaged directly with your business. In order to utilize a lookalike audience, you first have to create a custom audience (see above). Then, Facebook finds users that share similar characteristics of your custom audience to create this lookalike bunch. Ever notice when you google a new Troxel riding helmet and you start receiving ads for not only Troxel but also Charles Owen in your sidebar or Facebook feeds? Facebook isn't psychic, it's just smart.
So why is it important to utilize both types of audiences in order to maximize your ROI? When lookalike audiences are created correctly, "9 out of 10 times they're the most effective cold audiences on Facebook" (socialmediaexaminer.com). There is so much accurate data going into the creation of these audiences that's it's pretty hard to miss your target.
We recommend using custom and lookalike audiences for your Facebook advertising in order to reach a specific target that will show interest in your product. When you don't have a lot of wiggle room in your digital marketing budget, you need to ensure you're getting the most bang for your buck when it comes to ad spends. By narrowing down your target market in this fashion, you'll be able to successfully track your results and see exactly who is responding to your ads.
Interested in getting started with marketing your equine business online? The professionals at Top Line Media Team are ready to get your business noticed! Contact us for more details!
Source: https://www.socialmediaexaminer.com/how-to-create-profitable-facebook-targeting-audiences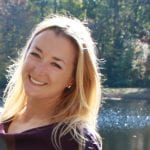 Daina Behe holds a Master of Science degree in Integrated Marketing Communications from West Virginia University as well as a certificate in User Experience Design, and is well versed in many areas of digital marketing and design. Having been involved in the horse industry for years, she specializes in equine marketing as it brings her passions together. While not working behind a computer, you can find her riding her Morgan or teaching riding lessons to young equestrians.