Charles de Kunffy, classical dressage master, is well known for teaching riders how to connect with their horses in order to bring out top-level performance and responsiveness. I had the chance to audit a clinic taught by this dressage legend at the beautiful Riveredge facility in Chesapeake City, MD, and by simply observing his instruction to various levels of riders, I was able to pick up many incredibly useful tips that I have been working on with my own horse.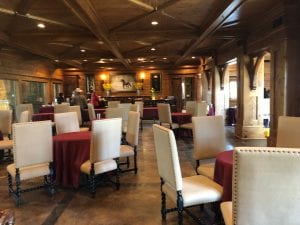 According to Charles de Kunffy's website, "Cross-country riding, jumping and dressage were melded into one comprehensive system of training, adhering to the classical tradition of riding theory and methodology. Diversification of activities, riding skills and the ability to improve any horse were emphasized in the academic training program." One of the main points taught at the clinic at Riveredge, not only by Mr. de Kunffy, but also by clinic host Ashley Madison of Yellow Wood Dressage, was that diversifying training methods is a key point to developing a well-rounded athletic horse. Activities such as ground driving, jumping, and galloping on a track were implemented into each horse's training schedule not only to keep things interesting, but also to keep the horse fully developed.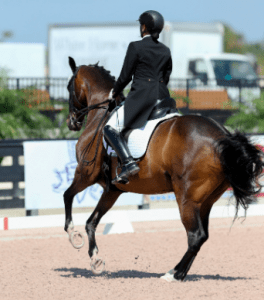 Charles de Kunffy instructed riders and horses of training level ability all the way up to Grand Prix, and provided his full attention and encouragement to each and every pair no matter where they were in their training. Rider Ashley Madison of Yellow Wood Dressage participated in the clinic on her lifelong partner Lugano, a Rheinlander gelding, and the pair shined at Grand Prix level, practicing pirouettes and the piaffe.
If you ever have a chance to partake in a clinic taught by Charles de Kunffy, please do! With his patient and encouraging teaching style, along with his wealth of knowledge, you will leave a much better rider – even if you didn't ride in the clinic.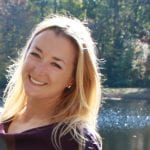 Daina Behe holds a Master of Science degree in Integrated Marketing Communications from West Virginia University as well as a certificate in User Experience Design, and is well versed in many areas of digital marketing and design. Having been involved in the horse industry for years, she specializes in equine marketing as it brings her passions together. While not working behind a computer, you can find her training her Moriesian horse in the Western Dressage discipline, or teaching riding lessons to young equestrians.