One of the biggest headaches of moving as an equestrian is locating a new home for your horse. The stress and uncertainty of finding a good fit for both your four-legged partner and yourself can seem almost impossible, especially if the area is brand new to you and unexplored. The majority of the horse community functions as a large network, and we normally get our best insight on stables, trainers, and breeders from a friend of a friend who had a positive experience. But what if your connections aren't familiar with the new location you will be calling home?
BarnWiz, a platform that lists boarding centers and trainers, was developed by equestrian Tori Sullivan who was looking to solve the need of creating a positive experience when it comes to barn shopping. According to the company website, "BarnWiz LLC was founded to ease the frustration in making any change to the care and welfare of our beloved horses. Our mission is to enable new connections between horse owners, riders and enthusiasts and business owners serving the care and welfare of these animals. We believe in simplicity and we take the daily mission to simplify the process of helping horse owners and caretakers find business owners at the tip of their fingers."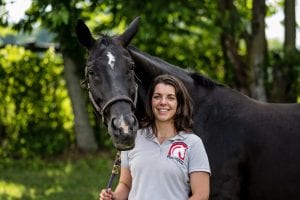 "I created and developed BarnWiz because I needed to solve the problem of finding boarding and training for myself," said founder Tori Sullivan. "I discovered that I was traveling an hour away every time I went to go see my horse. I ended up learning there were really good facilities 15 minutes near me. It was like an impossible onion with countless layers before the creation of BarnWiz. If farms didn't have solid advertising, they were impossible to find – especially farms out in the country. I have a career in software and wanted to find a way to use technology to marry the horse world and searching platforms."
Sullivan knows the horse world and she aimed to have BarnWiz meet the needs and expectations of equestrians. She was raised on horses beginning at a very young age, and her earliest memory was around four years old. She never stopped riding – even when she broke her arm from a fall at the age of five. She continued to pursue an interest in dressage as a teenager and continues to event and fox hunt as well. She phrases that she "has pretty much done it all" when it comes to horses.
Starting an equestrian business was intimidating, but having an established career in the software field offered Sullivan a solid launching pad to get BarnWiz started. She began attending small business classes to help her learn how to create a business plan and achieve a license, and from there began to build a company blueprint. She originally hired a software company to do the heavy lifting of building the site; however, she hit a few curveballs along the way.
"The biggest setback – which ended up being our biggest opportunity – was that the initial platform we decided to build BarnWiz on was a shared server," noted Sullivan. "We thought there was reusable code that we could take apart and manipulate, but there wasn't anything we could use or change. All of our money, effort, and everything we originally put into it was gone."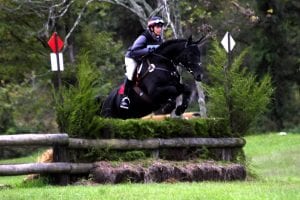 When the reality of her setback sank in, she knew building this business was going to be more challenging than she anticipated.
"Business is hard," Sullivan remarked. "This is one of the toughest things anyone could ever do. There is no easy hill that you are climbing and there are setbacks constantly. You have to be with people who believe in your vision to make it."
Sullivan and her team ended up being able to rebuild the site the way the vision was originally intended, and it taught Sullivan a lot of what it takes to be a business owner in the equestrian realm.
"Building something is truly a test of courage," she said. "I learned a lot from it and I'm very grateful for it. We never launched anything until July 4th, 2018. It was a long process."
BarnWiz is one of the first platforms that allows boarding barns and boarders to "mingle" in a neutral space. It's a site with the intention of allowing the two to connect and learn more about each other, and whether or not a partnership would be a positive fit. Boarding facilities can create an account and a listing online to advertise their facility and attract potential boarders. Boarders have the opportunity to search for a place by state and zip code.
"I want BarnWiz to be a way to connect the community," Sullivan said. "We don't want to be a simply listing source like every other tool out there. The site is intended to eventually be nationwide. Right now it is more of a local market with Virginia, Maryland, and Pennsylvania."
"Business is hard. This is one of the toughest things anyone could ever do. There is no easy hill that you are climbing and there are setbacks constantly. You have to be with people who believe in your vision to make it."
Sullivan also conveyed that her business wouldn't be where it is today without some very helpful advice she received.
"Early on I received advice in making sure I believed in the vision and believed in what I wanted," she noted. "I had someone tell me 'This is a great idea but why are you doing it?' The advice was to make sure I solved this problem for myself, and in the end, it will help other people. Every time I make a change for the business, I think about how it would affect me and whether or not it would benefit me, and what would I think as a horse owner who boards."
Searching for a new boarding facility is free and is available for anyone who wants to use it. Boarding farms who would like to advertise their space can sign up for $47 per month to create advertising listings. Sullivan said she encourages all farms to create a listing, and the team behind BarnWiz will help their advertisements become successful with the right tools. Honesty is important to the site and she encourages all listers to try to be as transparent as possible in what their facility and mentality is like.
"There's nothing worse than searching for a new home for your horse and thinking that a new facility is a perfect match, taking time to visit a location and then realizing it is nothing like you pictured," Sullivan remarked.
With a lot of hard work and dedication, BarnWiz has aimed to eliminate the communication gap. For equestrians, horses are a massive part of our life, and where our horses live drastically matters. Whether you are riding a rated show circuit or simply use the barn as your weekend getaway, equestrians want their horses to be happy and healthy, whatever their discipline is.
For more information or to search listings near you, visit the BarnWiz website at www.barnwiz.com and find them on Facebook at @BarnWizLLC and Instagram at @BarnWiz_LLC
---
Ashley Culpepper graduated with a degree in Print Journalism and Two Minors in Ad / PR from Liberty University in 2013. Since then she has actively been using her media skills in a variety of realms including the horse world. Ashley is a major equestrian enthusiast with over 18 years of riding and training under her belt. When she isn't working, Ashley loves to be at the barn with her AQHA gelding Bandit who she fox hunts and shows.